Sainte Barae – Power + Control


The brilliant Australian artist Saint Barae returns with an intimate and nostalgic offering through his latest single 'Power + Control'.
In a raw and empowering message behind the song, Saint Barae begins to open up as he takes us into a very personal and intimate tale of handling his sexuality with the people that mean the most to him.
Sounds Like: Téléphonik Muzik, Tame Impala
Facebook | SoundCloud | Instagram | Twitter
Die Orangen – Sonne


Since listening to Die Orangen's single, 'Sonne', we've become slightly obsessed with their psychdelia approach to industrial sounds.
Having originally forged their partnership in the diverse electronic music scene of Australia, Kris  Baha and Angus Gruzman recently decamped to the thriving Berlin scene to develop their dark and pulsing industrial-inspired productions.
Pre-Order it on Apple Music
Sounds like: Nine Inch Nails, My Bloody Valentine, The Chemical Brothers
Facebook | SoundCloud | Instagram 
Somebody's Child – Jungle


Irish-born, indie artist, Somebody's Child returns his frenetic new single 'Jungle'.
Usng music as a platform to discuss topics of mental health, 'Jungle' is a nervous yet honest display of indelible guitar riffs and beautifully coarse vocals.
Sounds like: Foals, Mystery Jets, Arctic Monkeys
Facebook | Twitter | SoundCloud | Instagram
Royal Cinema – CHA-CHING


These ladies are having a fun time, and we want to be involved.
Royal Cinema was formed by longtime friends Johanna Cranitch, Isaac Carpenter and Sydney Wayser who, having spent years playing in their own solo projects and in other various touring bands such as The Cranberries, LORDE and Awolnation, decided they wanted an additional musical outlet where they could let loose and have fun.
Their new single is 'CHA-CHING' – a self-produced, pulsing pop track.
Sounds like: B52s, Goldfrapp, Sofi Tukker
Facebook | Spotify| Instagram | SoundCloud
Tessa Dixson is back with another bittersweet single, in the form os 'Hiding'.
Once again produced by Reinhard Vanbergen and mixed by Neil Comber (M.I.A., Charli XCX) is a silky and bittersweet affair.
Tessa's torn but soulful voice is high up in the mix, locking you in from the first verse. The chorus is huge, there's a sitar hook and warm backing vocals guiding you through the raw emotions of the song.
Sounds like: The xx, Kllo, Grace Carter, Lorde, Billie Eilish
Twitter | Facebook | SoundCloud | YouTube | Instagram
HÅN – It's Better When I Sleep


Taking more of a The Japanese House vibe, HÂN shares the dreamy new single, 'It's Better When I Sleep'.
Considering the topic of sleeping, simply as it is – a necessary process that is both "intimate and reassuring, but also imaginary and illusionary".
Take shelter and listen now.
Sounds like: Daughter, Skott, The Japanese House
Twitter | Facebook | SoundCloud | Instagram
Aaricia – For Two


The darker shades of pop music have risen to the top of the pile of late, with artists like Banks consistently enthralling a captivated audience and Billie Eilish sensationalism reaching much of the world. Aiming for a slice of that pie is Montreal's Aaricia, who balances her darker ethos with a soaring, honeyed vocal.
Her new single is equal parts sugar and spice, with Aaricia outlining 'For Two' is about desire and fantasy. It's about that one person you can't resist. You can try to play it cool but, in the end, you know you'll succumb to temptation.
Sounds like: Liyv, CLAVVS, Charlee Remitz, Tessa Rae
Facebook | Soundcloud | Twitter | Instagram
archmotors – Sitcom


From the west coast of Ireland comes a distinct blend of alternative rock and post-punk that simultaneously rides a wave of nostalgia whilst sitting ahead of the contemporary curve. archmotors, a duo with prowess and skill that extends far beyond their meagre membership, second single to date 'Sitcom' is darkly humorous in the most compelling way.
Fans of older video games will be charmed by the 'point and click' style video accompaniment – a perfect pairing, tune in below.
Sounds like: The National
Facebook | Soundcloud | Twitter | Instagram
GINEVRA – Burning


Italian artist GINEVRA shares her Francesco Fugazzaco-produced new single, 'Burning'.
It's gentle poetry of spoken word flowing amongst minimalistic and delicate melodies.
She says about the single, "'Burning' is the last sunset of the summer, running to catch the train just to see your lover and share that one last kiss, the feeling that – for one moment – everything is possible. It makes me feel light, like dancing under a pink sky, until the sun sinks into the sea. It's a song I'm very proud of, just like I'm of the close team that works with me."
Sounds like: Billie Eilish, HÂN
Facebook | Twitter | SoundCloud | Instagram
Mike Dignam – Under The Influence


Manchester-based artist Mike Dignam challenges himself by self-producing his first-ever single. Titled 'Under the Influence,' it contemplates the idea of heartbreak having control over you like an addiction.
Tt marks a soulful turn for the British songwriter, as well as his new role as producer.
Sounds like: Lewis Watson, JP Cooper, Gavin James, Zak Abel
Facebook | Twitter | SoundCloud | YouTube | YouTube
Midoca – Dry of the Rose

Crossing emo with dance can be a tricky one, but Midoca has no trouble in ticking this box in his latest single 'Dry of the Rose'.
Described as "a visceral journey through complex sound", the song is unique in it's style – a deeply personal encounter with melodic and melancholic tendencies.
Sounds like: Vorsa, CloudNone, Jaron, Matt Van
Facebook | Twitter | Soundcloud | YouTube
Lost Frequencies & Mokita – "Black & Blue"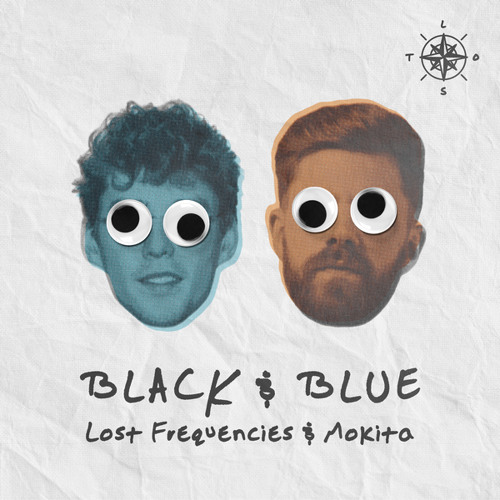 Belgian DJ/Producer and EDM prodigy Lost Frequencies teams up with Nash-ville based Mokita the instrumentals start to release a modern music gem titled 'Blue'.
The melodic composition is quite simple, yet the chorus is super catchy in a way that showcases the talent from the two up artists. 'Black & Blue' is definitely a gem that'll hang out onto your personal playlists for a while!
Sounds like: EXES, Handsome Ghost, joan, FRND
Facebook | Twitter | SoundCloud | Instagram
Demetrius – Keep Going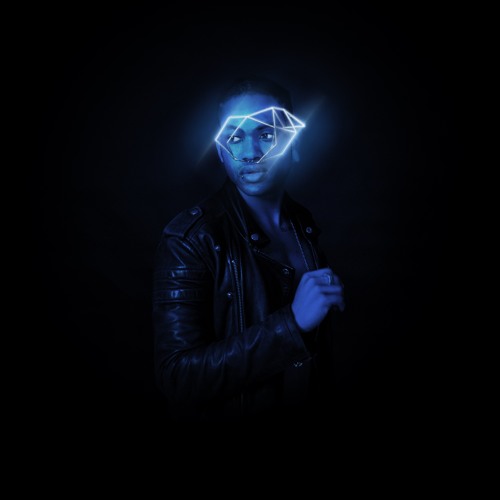 Berlin-based New Yorker Demetrius serves up a soulful, retro take on electronica that perfectly marries his past and present.
His new single 'Keep Going' is out now via Black Diamonds Records. It's a beautiful fusion of the darker and brighter sides of electronic music.
Sounds like: Blood Orange, Suntalk
Facebook | SoundCloud | Instagram
Elise Hayes' new single, 'New York City' is a dreamy, danceable mid-tempo that chronicles distance in a relationship, and the spontaneous choices that are made as a remedy.
Speaking on the track, she explains; "This song is a true story. In my own relationship, we are both touring constantly. I have a fierce desire to be independent, but missing someone makes you so vulnerable at the same time. Sometimes you'll fly to New York City on a whim, or do something out of the blue just because you miss your person."
Sounds like: Lennon Stella, Birdy, Maggie Rogers
Facebook | Soundcloud | YouTube | Instagram
Aimée – Break Me (Acoustic)
The Dublin-based singer and songwriter Aimée hits us again with a beautiful acoustic piece untitled 'Break Me', featuring The Gardiner Street Gospel Choir who is one of Ireland's most renowned gospel choirs.
Once again, her beautiful voice is backed by a great piano melody and spiritual vibrancy that sets her apart from other pop stars of her generation.
Sounds like: JoJo, Zara Larsson
HÅN is a captivating new musical project.
Born in a small town by the Garda lake, HÅN uses visions of nature to create her delicate sound.
Her stunning debut, 'The Children', is a gentle type of track, that tenderly builds like a comforting hug on a cold night, with echoing vocals and pulsating electro drums.
Speaking about the track she explains,
"When I write something I'm used to building lines in a way that the final song is a complex of concepts that stands on its own. I like every line to have its own life. I love the lyrics to be a bit hermetic and not to go in only one direction, as they were a sort of mystery that has to be solved and interpreted by the listener. 'The Children' is like someone running away from the things that they know and from the place in which they always been, becoming aware of the oppression of 'the safe place'. At the same time, they feel like they're inevitably bound to their home. It's a kind of ambivalent feeling of both growing and missing what you leave by living this process."
Sounds like: Daughter, Skott
Twitter | Facebook | SoundCloud | Instagram